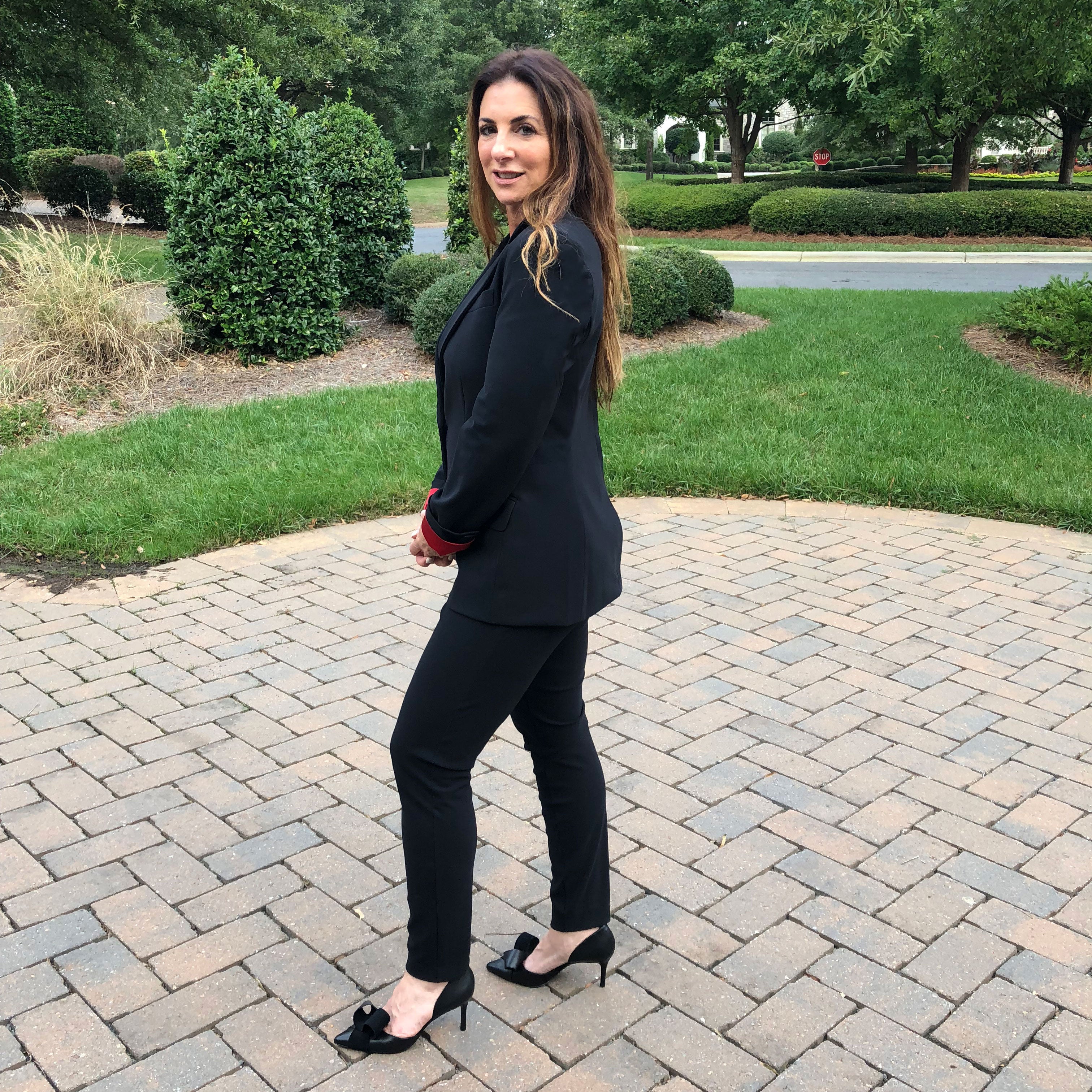 The Role Model
Stacey Selkin is the inspiration behind our Stacey legging and a super-mom on a mission to better her community by committing her time and resources to transforming the lives of local, low-income high school students. At the urging of the school's athletic director Teddy Walker, Stacey and her husband started a lacrosse team at Charlotte Secondary School. It started as a casual activity to keep at-risk high schoolers occupied. It quickly became a serious endeavor, as the team started to excel. After four years, the team won the North Carolina Lacrosse State Championship. All of the seniors who graduated from the lacrosse program continued on to college. This incredible story was featured in the ESPN 30 for 30 film Crossroads. The documentary can be streamed on ESPN+. 
What is your personal definition of success?
Success is achieving the goals that lead to your own personal fulfillment. Success is different for every individual. 
What is your view on failure?
Failure is very valuable and needed in many ways to achieve success.  In reality nobody wins all the time. Disappointment builds character and toughness that you would never have if you always succeeded. I think true success is falling down and getting back up again. 
Any other thoughts or words of wisdom to share?
It's never too late to get involved. You can always make a difference.  Your time is more valuable than anything else you can give. Spending time with people in need can make the difference that  turns their lives around. If you have a passion to help people, don't ignore it. Go out and do it. 
Make it your own
Ameliora pieces were created to match. Our luxe Italian fabric and silk lining is seamless from piece to piece. So, go ahead and build your dream wardrobe.
---