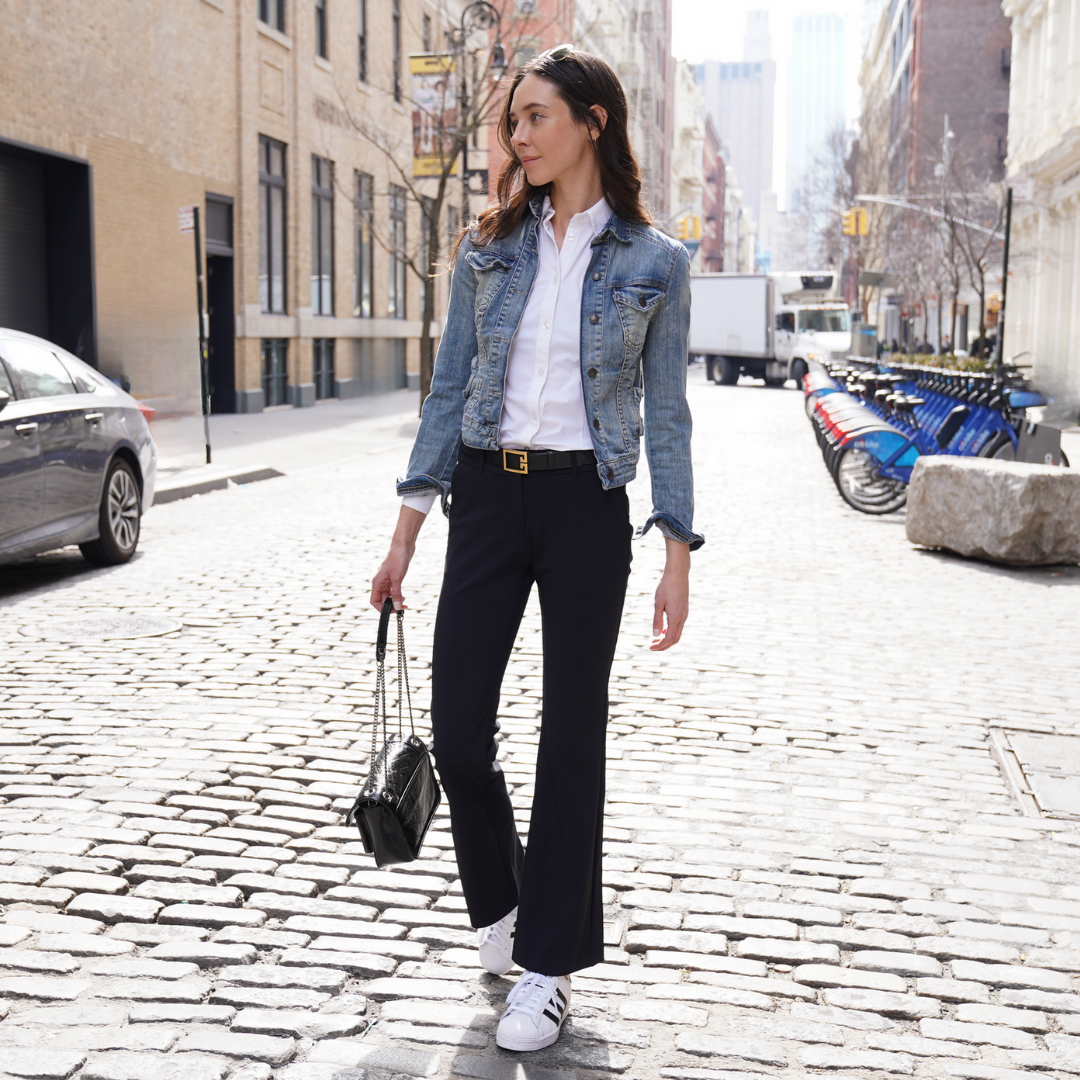 Spring is here, and with it comes a lot of fun trends. You don't need to be afraid of being bold this spring—just make sure you're comfortable with your look. Here are some ideas for how to incorporate these trends into your wardrobe:
Fun, bright colors.
Bright colors are a great way to brighten up your wardrobe, and they're especially popular in spring. Look for fun patterns, fabrics and accessories in bright shades of yellow, orange or green.
Jewelry with bling and charm.
Jewelry is a great way to express your style and add an extra pop of color. If you're feeling bold, try wearing a statement necklace or bracelet with charms. If you prefer subtlety, go for something smaller, like stud earrings or a thin bangle bracelet.
Jewelry can also be used as an accessory that brings out the best in your outfit--for example, if you're wearing jeans and want them to look more stylish than casual (but not too dressy), try adding some colorful necklaces or bracelets!
Layering looks
Layering is a great way to add interest to your outfit. You can wear a long-sleeve shirt under a short-sleeve shirt, like this one from J Crew. Or you can layer a turtleneck under a sweater, like this one from Topman.
Finally, you could even wear something like this vest over your shirt (from Urban Outfitters).
Statement necklaces.
Statement necklaces are a fun way to express your style. They can be worn with any outfit and look great layered with other jewelry, so you can create an outfit that's unique to you. Statement necklaces are also versatile enough that they can be worn with any hair style or length.
Longer hemlines.
Longer hemlines are back in style. This spring, you'll see a lot of dresses with hemlines that hit just above the knee or even higher. If you're not ready to go full-on mini, consider pairing your favorite maxi dress with some cute flats or sandals--you'll get all the benefits of showing off your legs without being too revealing!
If you have a shorter torso than average, this trend will probably look better on someone else's body type than yours--but don't despair! There are plenty of other ways to dress up an outfit without risking looking like you're wearing a costume from Grease 2 (which is definitely not cool).
Cutout details.
Cutouts are a great way to show off your body and look good doing it. They can be on the top or the bottom of a shirt, pants, skirts and shorts. The cutout can be in the middle of a shirt or skirt; it doesn't have to just be at one end.
You shouldn't be afraid of being bold this spring!
Don't be afraid of color! You should embrace bold colors and don't be afraid to try new things. Spring is a time for excitement, so don't hold back!
Don't be afraid of fun! You should embrace fun and not take life too seriously all the time. There's no reason why you can't have a good time while still looking professional at work or school (or even just when hanging out with friends).
Don't be afraid of being different! Your style doesn't need to follow trends; instead, find ways that make YOU stand out from everyone else by incorporating elements into your wardrobe that reflect your personality and interests while also keeping within basic guidelines such as color palettes and patterns/prints that will work well together no matter what season it happens too!
We hope you enjoyed our list of spring trends! It's always exciting to see what the season has in store for us and this year it seems like there will be plenty of options. We tried to cover a variety of looks so that no matter what your style is, there will be something here that speaks to you.
---