Polina Marinova Pompliano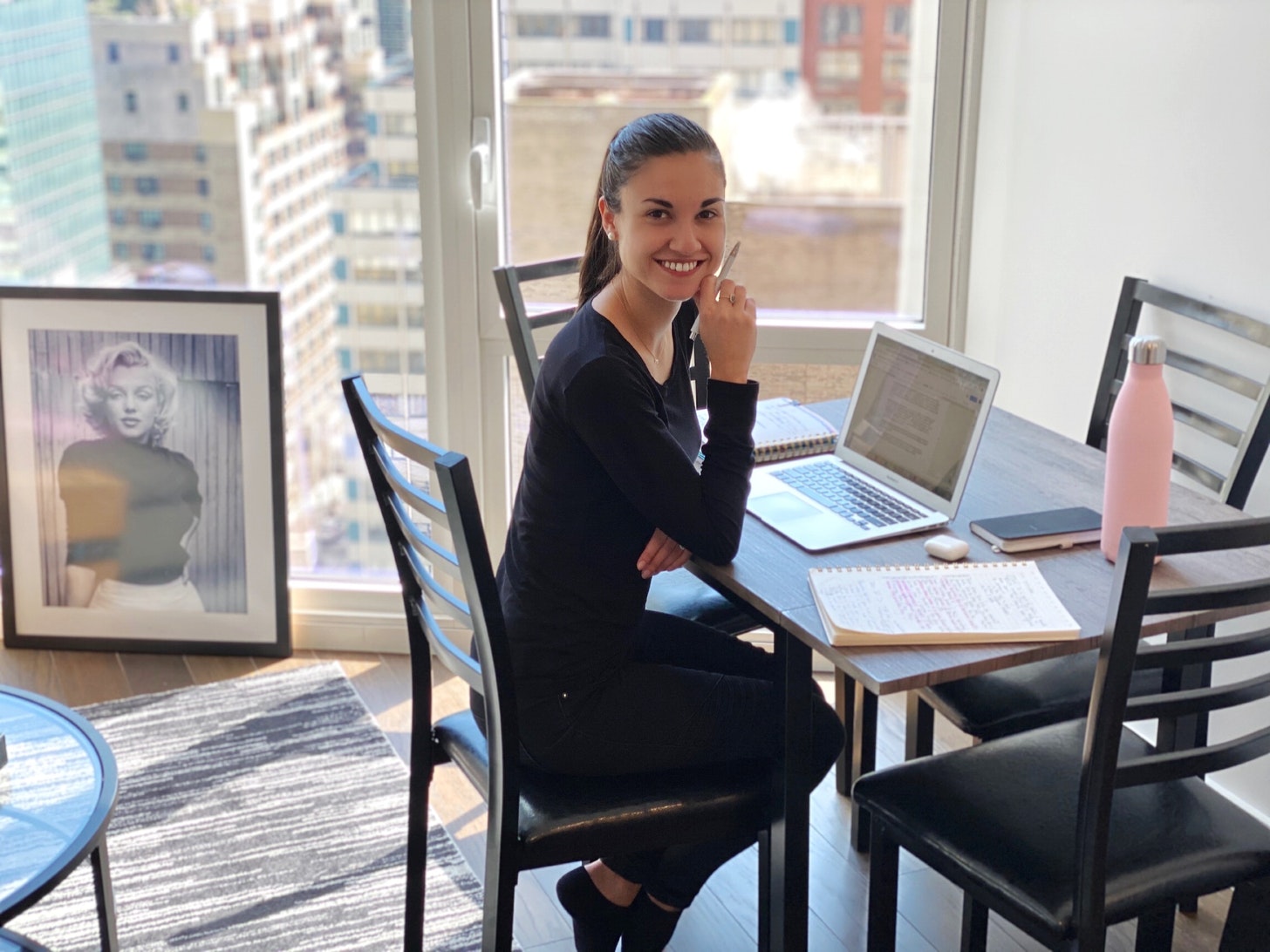 Polina Marinova Pompliano graduated from the University of Georgia determined to establish a career in journalism in the most competitive market, New York City. Undeterred, over the course of seven years, Polina worked her way up the corporate ladder to become an editor, writer, and host at Fortune. Her discipline, professionalism, and talent to deliver exceptional work set her on a path to ultimately reach the highest levels in the profession.
Four years ago, Polina realized that her passion is in connecting with people and trying to make a difference in their lives. She started The Profile, a weekly newsletter, to compile the best long-form articles on successful people and companies. Polina's mission is to improve the reader's content diet. "What we put in our brains is just as important as what we put in our bodies," she said. In March of 2020, she quit her job to fully focus her time on building The Profile.
This is where our paths crossed. I heard Polina speak about her journey to entrepreneurship on a podcast and was drawn to her story, intelligence, and drive. I immediately subscribed to The Profile and found the content to be stimulating and a powerful resource. I've attended countless events all hosted by Polina and watched as The Profile expanded from one newsletter to a full media company with two distinct newsletters, a podcast, and seminars. Entrepreneurship can be intimidating, but as she said, "there is no better feeling than the freedom to decide what you work on, how you spend your time, and who you do business with."
This advice from @polina_marinova. 🔥 #WomenCreate2021 pic.twitter.com/Fl1bIQHYaw

— Teachable (@teachable) March 23, 2021
For her teachable interview, Polina wore The Cary Sweater. SHOP THE CARY
As a subscriber since April 2020, I can attest that improving my content diet has transformed my mentality and perspective. Over the past nearly 18 months, I have learned so much about leadership, entrepreneurship, and humanity. I've grown as a person all from the comfort of my own inbox. Polina never fails to deliver meaningful content."To me, the vow I've made to my readers is sacred. I've learned that the only way you can earn people's trust is by consistently keeping your word and delivering on what you've promised," she said. Through this commitment, she has built an active and loyal community in the tens of thousands.
You can learn more about Polina and her journey by going to  readtheprofile.com
---