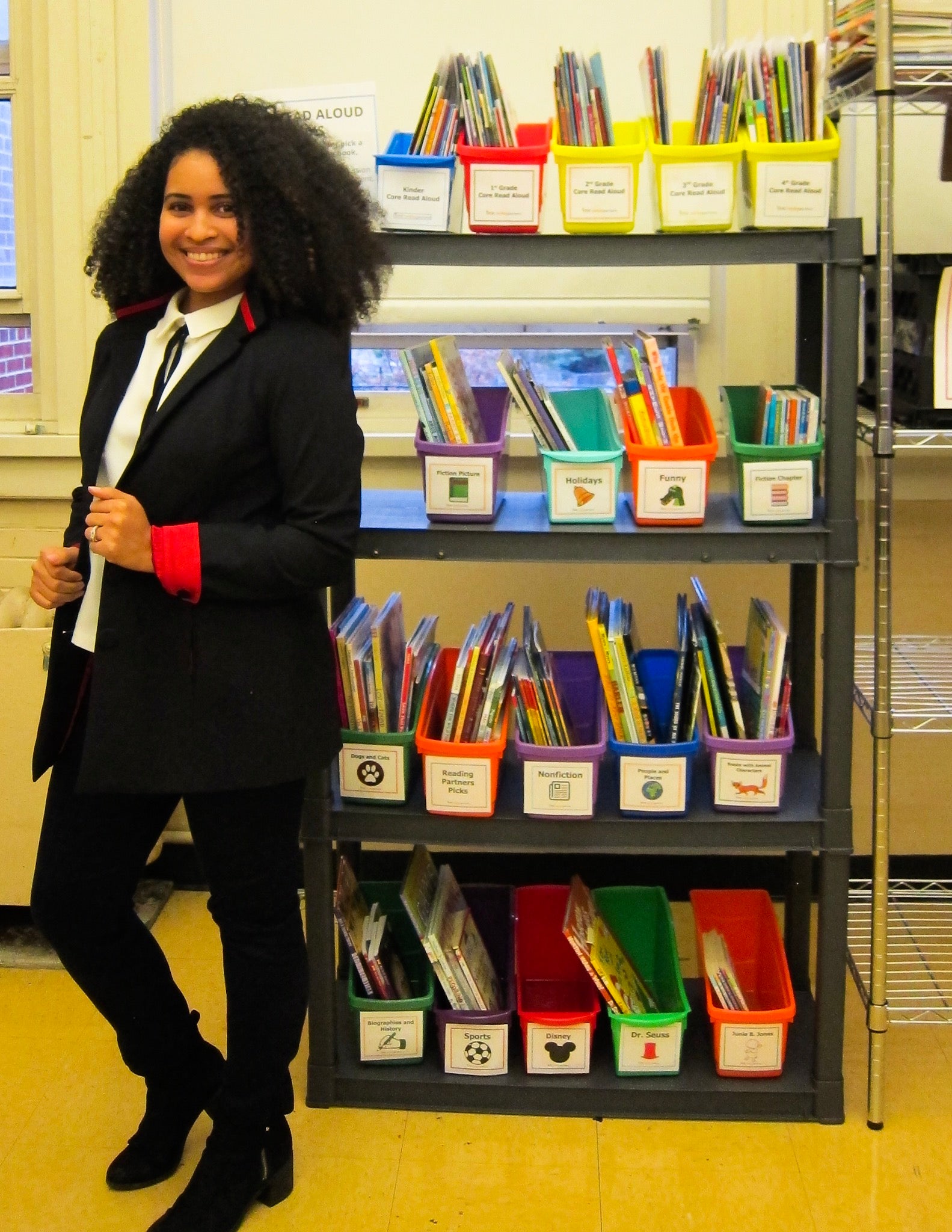 The Advocate
Marlene is one of the Regional Site Coordinators for the New York chapter of Reading Partners. In her role, she serves five school sites to implement the Reading Partners curriculum and facilitates a welcoming environment for all students, volunteer tutors, faculty, and staff.  
What brought you to Reading Partners?
I love the commitment Reading Partners makes to individualized attention spanning through a full school year. The tutors and students build strong bonds that ultimately help students to learn and improve their reading. The children are able to gain a love of reading and grow their home libraries. One of my schools has had Reading Partners for years. The tutors have lasting connections with teachers and their students are excited to see them year after year. It's amazing that committing to one hour a week can change a child's academic trajectory and also impact the life of their tutor.
What is your personal definition of success?
Success is the accomplishment of a goal or aim. I try to make small goals and long term goals. They keep me focused on the things I want to accomplish. Success is also the feeling of enjoyment and fulfillment in the work we do. Working with students and tutors gives me a sense of purpose knowing that the time I put in every day to prepare materials and coach our tutors goes straight to helping our students succeed.
Can you tell us about a mentor figure that has played a significant role in your life?
When I was a child, I became involved in a youth development program that changed my life. Christie Ko was the person that gave me the opportunity to join this program and to this day we still check in periodically on how we're doing. She has been an amazing role model and instrumental in helping me find my love for non-profit work. She is always available to give advice and just lend an ear when I have major life decisions to make.
What is something you wish you had known when you began working with Reading Partners?
I wish I had known what a direct impact we would be making in our schools. I have been working with Reading Partners since the beginning of the school year and have already seen my students' self-confidence flourish. My position as a Regional Site Coordinator means that I travel between five schools. I thought I wouldn't have the opportunity to work closely with students but I've been able to tutor and observe and see my students' improvement.
What general advice would you give to both teachers and parents on encouraging language and literacy development?
The love of reading begins with adults building positive relationships between children and books. Let's continue to show children the joy of reading and the life skills that come from literacy. It is never too late to learn how to read and to become a better reader.
What is your view on failure?
Failure is not trying again. There will always be trips and falls in the game of life but letting a fall keep you down and not trying again is worse than having fallen to begin with. When I am struggling with a problem, I try to reach out to my family and friends for ideas. At Reading Partners, we want to teach children resilience and perseverance and that starts with how we deal with difficult problems.
What do you want people to know about Reading Partners?
Tutoring students can become the best part of your week. Just seeing your student smile and put letters together to make a word is enormously rewarding. Reading Partners does a great job of making the lessons accessible and easy to follow. We have an orientation and workshops so that anyone can become a Reading Partner. 
Make it your own
Ameliora pieces were created to match. Our luxe Italian fabric and silk lining is seamless from piece to piece. So, go ahead and build your dream wardrobe.
---