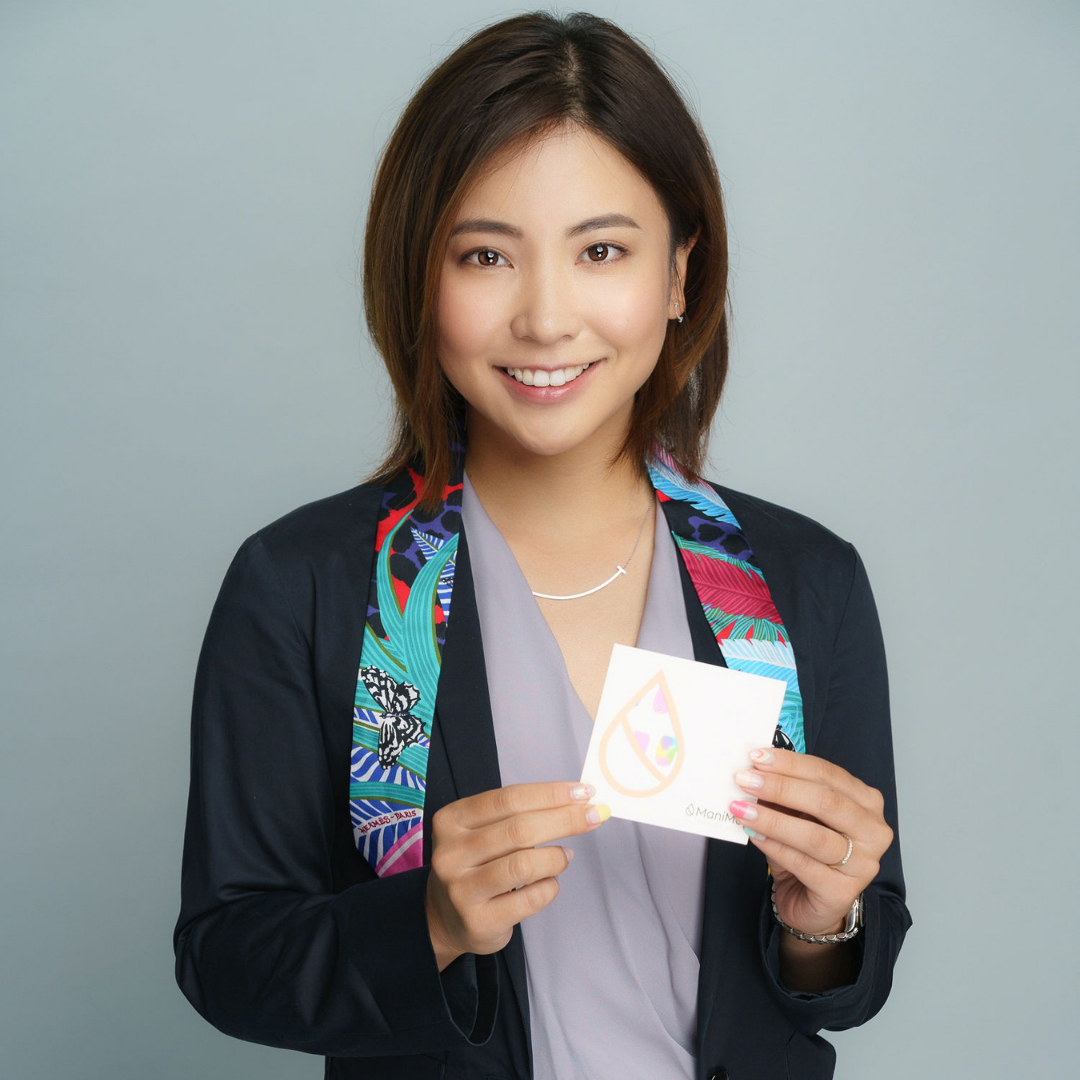 I discovered ManiMe in September of 2020 through an Instagram ad. After months in quarantine, I deeply missed going to the nail salon and having exciting nails. After receiving my first order, I immediately fell in love. I was absolutely blown away by their product. You can't beat the ease and quality. Since then, I now order them in bulk. Every week, I have a fresh manicure that I apply myself from the comfort of my own home. There are endless colors and pattern options with new products realized on a weekly basis. It is truly the future of manicures and pedicures. 
ManiMe makes custom-fit, stick-on gel manicures. With ManiMe, consumers simply take a few a photos of their nails and send it to the company, which uses patented 3D modeling and a laser cutter to create a custom fit. They were named one of Fast Company's Most Innovative Beauty Companies 2021, a 2021 winner of Allure's Best Nail Wrap Award, 2020 winner of Allure's Best of Beauty Breakthrough Awards,  and the founders were named to Forbes' 30 under 30 list. 
You can use code LOVEMANIS for 20% off of your order.
I was lucky enough to chat with Jooyeon Song, the brilliant CEO & Co-Founder of ManiMe. 
ManiMe is a brilliant innovation. What was the journey to creating such a revolutionary product?
What happens when you love having freshly manicured nails but not sitting in a salon for hours on end? You start a business, of course! At least, that's what I decided to do. Back in 2017, I put my MBA to the test and took the leap of becoming an entrepreneur. That's when ManiMe was born. 
Using my 3D model rendering technology, I created a solution for the eternal struggle of wanting to get your nails done but simply not having enough time. I have always been a gel manicure lover as I grew up getting my nails done in South Korea, my home country, and a global hub for beauty innovation. As I got older and busier with my education and career, I couldn't spend the time or money required to continue my beloved nail routine. With ManiMe, you can now get custom-fit gels that are laser cut to be the exact shape of your nails. They easily stick on, and you can apply an entire mani in less than 15 minutes! 
While I didn't know that my life's calling would be creating the mani of the future, it's a path I wouldn't trade for anything — because who wouldn't love to discover new nail artists and look at cool nail art for a living? It doesn't get much better than this. 
How did your background in consulting and 3d imaging influence ManiMe?
After completing my undergraduate degree at Seoul National University, I started my career as a management consultant. Through this path, I developed an expertise in business, marketing, and 3D modeling technology. As an avid beauty lover and busy young professional, I dreamt of changing my nails as quickly as changing my shoes, all without being tied to hours-long salon appointments or worried about exposure to toxic chemicals. It wasn't until I attended Stanford's Graduate School of Business and met my co-founder David Miró Llopis that I realized I could pair my expertise in 3D modeling and my love of nails to create a first-of-its-kind beauty solution: ManiMe!
What does it mean to be 10-free? 
10-Free is a classification for nail products that do not contain the following ten harmful chemicals: Formaldehyde, DBP (Dibutyl phthalate), Toluene, Camphor, Formaldehyde Resin, Xylene, Fragrances, Parabens, Ethyl Tosylamide, Phthalates. At ManiMe, all of our gels and nail care products are vegan and toxin and damage-free. All of our gels can be applied/removed without carcinogenic UV light or exposure to harsh chemicals. With ManiMe, consumers no longer have to sacrifice their nail health to have the latest gel nail trends. 
What is your biggest advice to fellow female entrepreneurs?
In my experience, female entrepreneurs, including myself, sometimes fall into the trap of being less confident than their male counterparts. We need to train ourselves to feel confident and say yes to things even when we're not entirely comfortable. I often remind myself to listen to my gut and say YES. In many cases, it is better to take action than wait until everything is perfectly in place. 
As a consumer and huge supporter, I love watching how quickly the company is able to grow and innovate. What's next for ManiMe? 
The next year will be momentous for ManiMe. We will launch new products, introduce more incredible nail artists, and announce new partnerships with other major brands. As always, we're focused on delighting our consumers with long-lasting, wearable, and on-trend gels that anyone can wear and feel beautiful.
---