Lisa Kerson Frohlich, @HamptonsNYStyle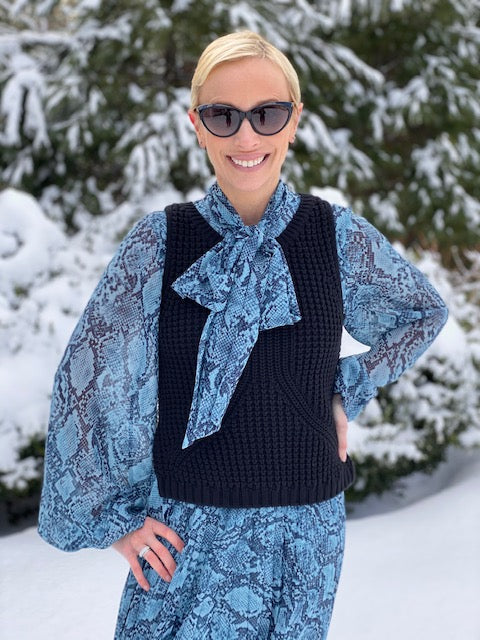 Lisa Kerson Frohlich is the genius behind @HamptonsNYStyle. She's a brand strategist, trend consultant, stylist, and contributor for several Hamptons publications. Lisa began her career as a retail buyer, and her entrepreneurial spirit began when she founded the successful jewelry brand Lisa K. Her designs were sold in Bloomingdale's, Saks Fifth Avenues, and specialty stores across the country. She also developed a line with QVC. 
After the birth of her twins, she continued her entrepreneurial streak and became a stylist and consultant. Lisa excels at helping her clients find their own style and build their confidence. During the pandemic, she started hosting Virtual Shopping Events to showcase new and upcoming brands. Through these sessions, Lisa connects the designers and brand owners with potential customers. 
With 20 years experience in the fashion world, Lisa has her finger on the pulse of fashion. In addition, she has an invite only curated newsletter highlighting her must-haves. To join her mailing list or contact Lisa, send her a DM on Instagram @hamptonsnystyle.
To bring an outfit from the golf course to cocktails, Lisa recommends adding a scarf, belt, and colorful shoe.
---
---