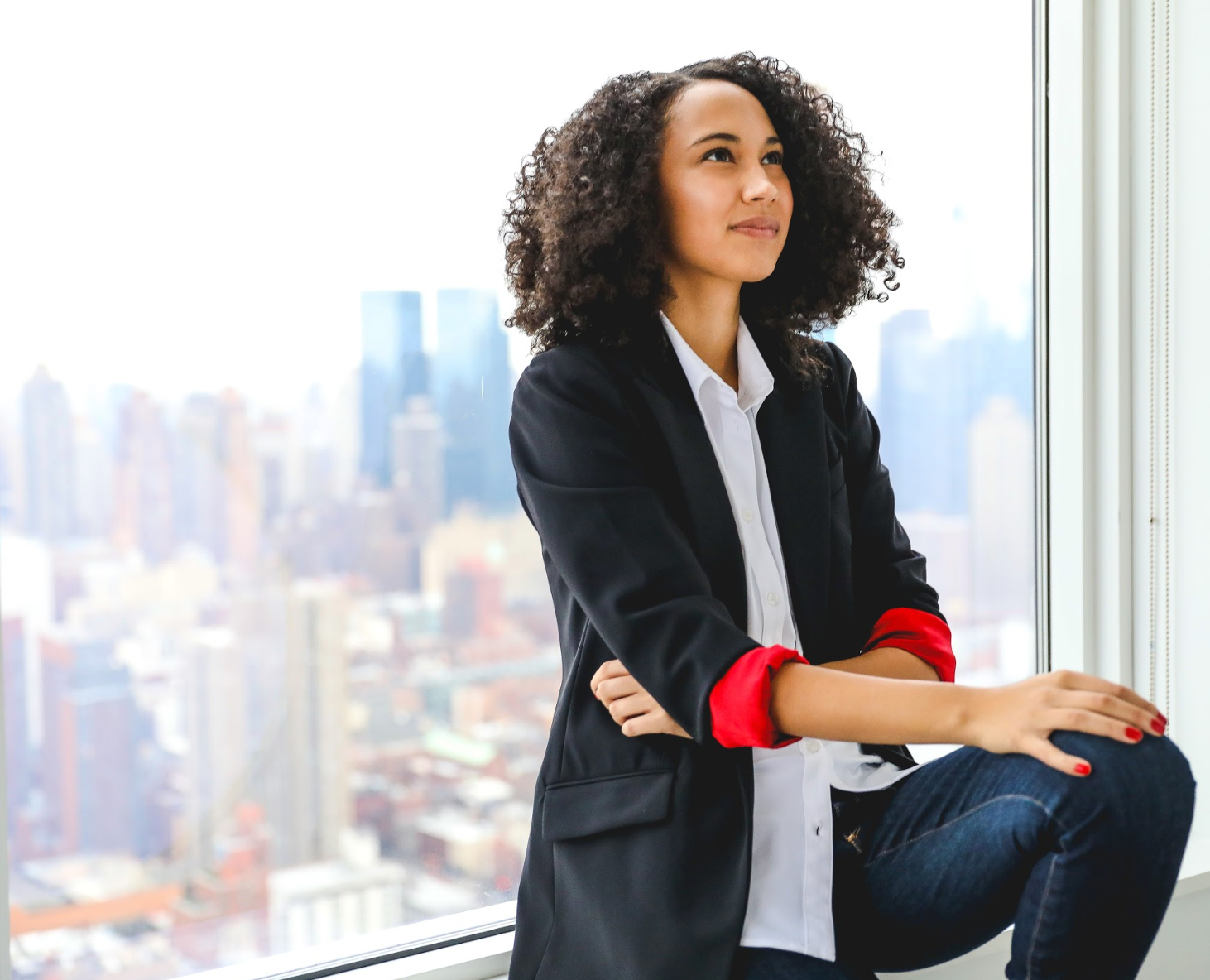 The Strategist
Kerri is a creative who is passionate about exploring the ways that video, photography, and social media can be used to share engaging stories and increase accessibility to cultural spaces. We are proud to have her in Ameliora as she continues to develop a creative strategy for Playbill and cultivate online communities. Read more below about Kerri and be inspired by her determination to help others #AchieveMore
What is your personal definition of success?
Going to sleep at night knowing I've spent my day putting something positive in the world that I'm proud of, and that my responsibilities are taken care of.
What was your first job and what did you learn from it?
My first job after college was being a full-time Digital Learning Intern at MoMA. I spent the year helping the Education team make online art educational courses. I learned so much about modern and contemporary art that year, but it was really a wake-up call to how different working is compared to going to school. In school, the quality of your work and progress are constantly being evaluated, and so you have opportunities for constant feedback. In the workforce, while you do have evaluations from time to time, for the most part you have to monitor your own progress and set your own goals and benchmarks for skills that you want to master. While that's liberating in a certain regard, you do have to be the one to really push (and cheerlead!) yourself beyond your basic day-to-day tasks.
What is something you wish you had known when you were beginning your career?
When you're in school, your whole life seems to change every semester and you have built-in opportunities to reset yourself and start afresh. You have to bring that renewed energy every day when you join the workforce. You have to let every day be its own thing when you're working, so you don't burn out and can continue feeling excited and creative in the work you do. Working in social media, every day is wildly different in terms of the stories that we cover, but the task of managing social media is relatively consistent day-to-day. You have to take each story, or content piece, or opportunity to connect with your audience as it comes and make it feel fresh. You have to learn to give yourself the space you need at the end of the day to come back afresh to do it all again.
How did you know when you had found your ideal career path?
I'm still finding it, to be honest! I'm in my wildest dream job right now, doing social media at Playbill. Before that, I worked as a video producer, and before that I was an assistant in indie film. I'm grateful to have had such a non-traditional career path, because it's allowed me to try out a lot of different skills and learn about the inner workings of many different creative industries. And I believe nothing is ever wasted. What I learned from working in a museum helped me as a video producer because we did a number of products about art and design. The years of photography and video work have continued to help me as a social media manager and in the creative projects I do outside of work hours. I hope to continue to work across creative industries and media for the rest of my career, and to continue down the path of working to make different forms of art accessible to people.
What does the term 'job satisfaction' mean to you?
Job satisfaction means being satisfied by not only in the work you do on-the-clock, but being satisfied with how how fits into your life on the whole. Do the hours allow you to spend time with the people who matter most to you? Is it conducive to pursuing your other hobbies and interests? Are you able to keep yourself healthy with your work schedule? People talk about the value of "grinding" all the time. But at the end of the day if you're in a job that doesn't allow you the time and space you need to be your whole self, your best self, what's it all for?
Any other thoughts or words of wisdom to share?
Liz Gilbert, who wrote one of my favorite books on creativity Big Magic, frequently says, "If you can't find your passion, follow your curiosity." Don't worry if your path isn't the most linear. Don't become obsessed with defining what your "passion" is and limiting yourself to spending every waking moment mastering that one thing. Be willing to try new things and create your own opportunities! And if you strike on something that continues to challenge and excite you, following that path can take you to some pretty spectacular and unexpected places. At least, I've been lucky enough for that to be my experience.
Make it your own
Ameliora pieces were created to match. Our luxe Italian fabric and silk lining is seamless from piece to piece. So, go ahead and build your dream wardrobe.
---