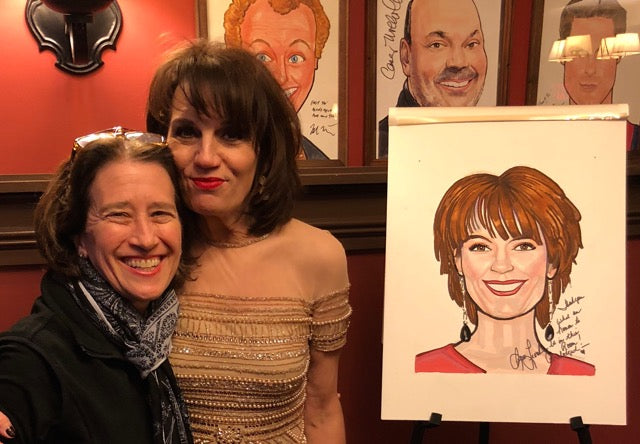 The Producer
When she saw an early developmental lab production of The Prom, Tony Award winning producer Jane Dubin left with tears in her eyes. From that moment on, she knew she had to get involved. She joined the team as a co-producer and helped guide the production to Broadway. Upon its opening, Jesse Green of the New York Times raved that the show "makes you believe in musical comedy again." I was lucky enough to speak with her about her journey to Broadway and her hit show of the season.
Prior to entering the entertainment industry, Dubin worked in the financial industry. While she was in the process of leaving that industry, a friend reached out about collaborating on a new theater piece. The project had a director, star, and writer but was in need of some production assistance. She accepted the invitation and joined the team. Dubin's initial tasks included securing financing, reconciling with the box office, attending business meetings, and creating marketing materials. In other words, producing.
She hit it off with the show's director, and she quickly became a mentor. A neighbor who is a producer suggested she attend a weekend conference offered by the Commercial Theater Institute (CTI) which she calls her "blow my mind experience.It was 3 days of intensive immersion into this world that I had only really experienced as an audience member," said Dubin, "Listening to all these different people, everything from lawyers to designers to producers to creative teams, talking about the process of putting on a show made my head explode."It was such a transformative experience that Dubin sponsored an aspiring female producer from her alma matter to come in to New York to attend the conference.
Dubin's mentorships extend past sponsorship. She currently teaches a master class in producing through Theater Resources Unlimited as part of the Producer Development and Mentorship Program. In this monthly offering, she helps aspiring producers shepherd their projects to production through lectures and individual meetings. Additionally, she is the Co-Board Chair of Houses on the Moon Theater Company, a nonprofit that partners with organizations like Prison Families Anonymous and Amnesty International to make meaningful connections through sharing untold stories. Through these programs, her goal is to expand diversity in storytelling. As Dubin says, "when the stories that are being told are from a variety of viewpoints, you get a richer experience." She also cites her goal to help the industry achieve 50/50 by 2020, where the leadership roles accurately reflect the diversity of America.
For Dubin, the appeal of producing a show is in the power of the story. She wants to be moved in a way she hasn't been before. As she explained, there are countless shows that she would buy a ticket to see but only a select few that she feels strongly enough about to put her name on.  Once there is a connection to the story, the exploration starts and Dubin's business experience kicks in. Each new show is an entrepreneurial endeavor, and she evaluates it in the same way you would a startup. Who is on the team? What's their experience? What's the level of collaboration? What are the associated costs? Is there a decent chance of recouping? When these questions, and others, are answered to her satisfaction, Dubin continues with the project, which brings us back to her latest Broadway show, The Prom.
When she first saw The Prom, Dubin was moved by the impact one person had on an entire community. Through courageous and genuine actions, the main character, Emma, inspires others to step up. Dubin instincts were spot on, as countless audience members identify with both individual characters and the story as a whole. After the show ends, crowds line up outside of the theater's stage door waiting to meet the cast.  Every night there are stories shared with cast members of how the show has impacted someone's life. On one of the largest stages possible, Dubin is helping people feel loved, embraced, and accepted every night.
Make it your own
Ameliora pieces were created to match. Our luxe Italian fabric and silk lining is seamless from piece to piece. So, go ahead and build your dream wardrobe.
---