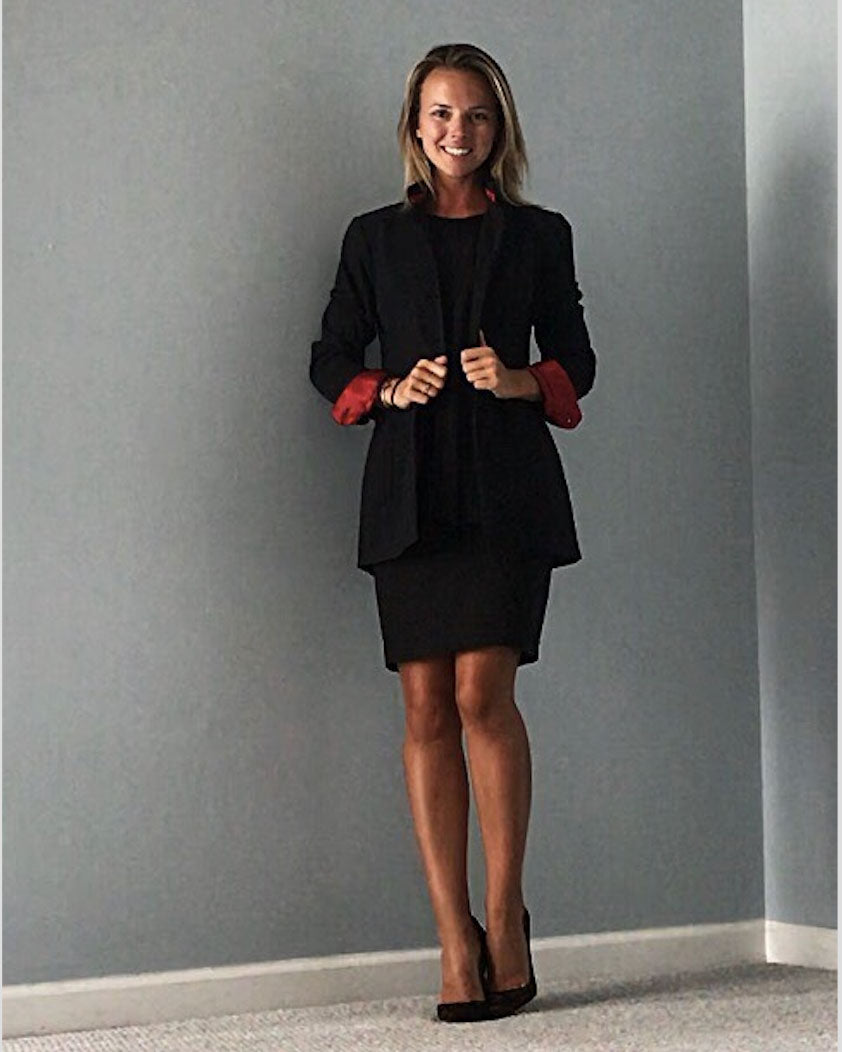 Ready to Launch
After graduating from the University of North Carolina at Wilmington in three years with a bachelor's degree in International Studies with minors in Spanish and Portuguese, Catherine is about to embark on a new career. We were so happy to hear her story and celebrate this new chapter of her life. We are proud to have her in Ameliora as she begins her professional journey. Read more below about Catherine below and be inspired by her determination to #AchieveMore
"I am over the moon to be jumping head first into a career in Executive Search for a firm specializing in healthcare companies starting in August. I want to put my best foot forward in this career and as the majority of my clients will be upper level executives later in their career, my best foot must be well dressed in professional clothes. I am unwilling to give up my sense of femininity, and as a 21 year old recent post grad, I am constantly on the search for professional clothing that won't blow my budget but that also has a feel of good quality." 
Are you getting back into the workforce? Are you embarking on a new professional journey? Are you making lemonade from lemons? We'd love to lend a helping hand. Please send your story to mystory@ameliora.com, and we will enter you into our monthly contest for a free Ameliora outfit. Our mission is help women achieve success, and we would be proud to be a part of your success story!
Make it your own
Ameliora pieces were created to match. Our luxe Italian fabric and silk lining is seamless from piece to piece. So, go ahead and build your dream wardrobe.
---