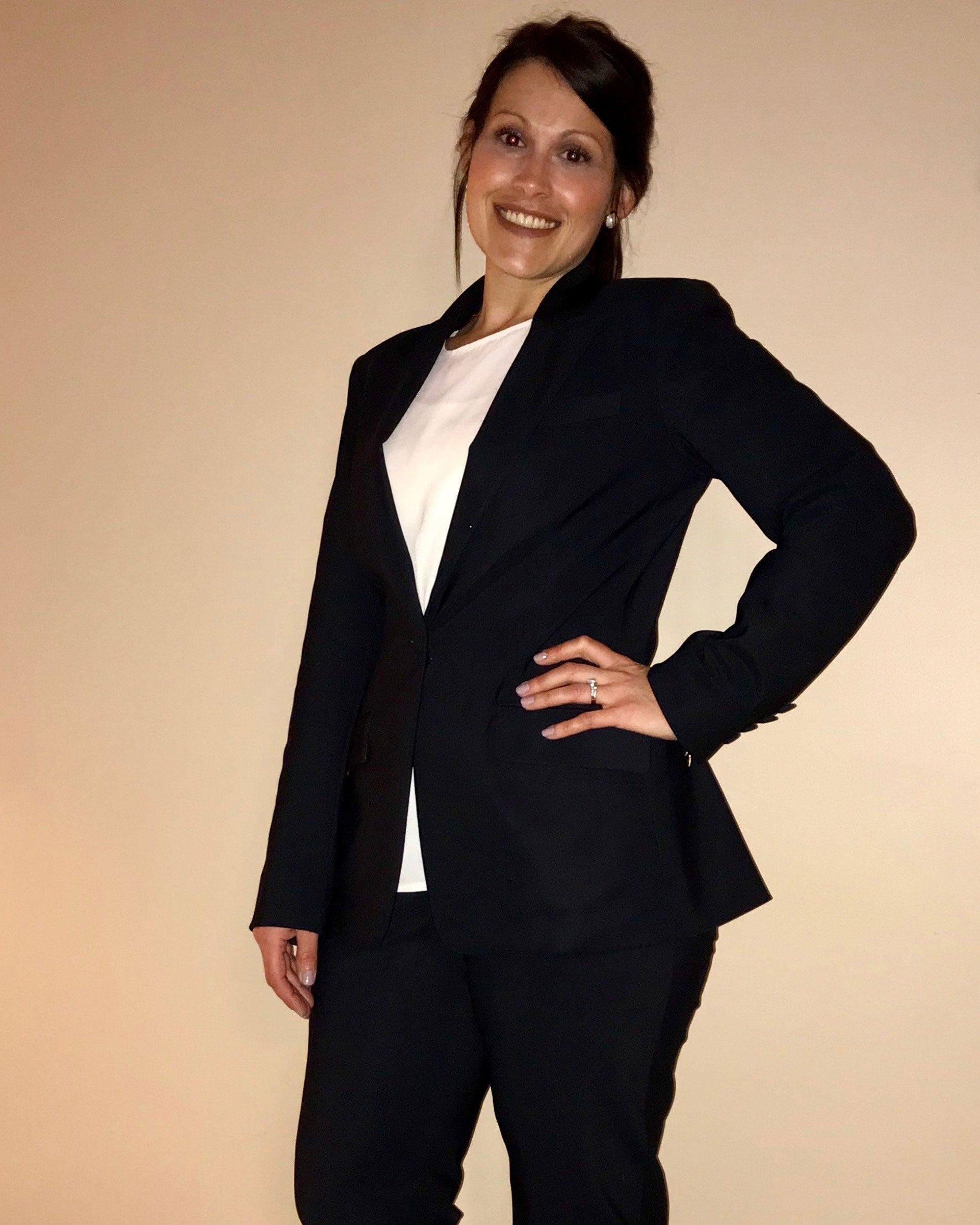 New Journey, New Wardrobe
After an outstanding 15 year career as a day care employee, Angela has embarked on a new professional journey. We were so happy to hear her story and read about her fearlessness as she readies herself for a new corporate career. We are proud to have her in Ameliora as she is the first recipient of our monthly giveaway program. Read more below about Angela below and be inspired by her determination to #AchieveMore
"I was recently hired on at a Fortune 500 company. With this job opportunity comes the struggle of finding the right outfits to meet their company dress code, without breaking the bank. I currently work at a Pre-School where the dress code is casual. Jeans and t-shirts are suitable for the job and if you look in my closet, jeans and t-shirts make up about 99.9% of my wardrobe. I have been working in this field for over 15 years so the thought of getting dressed up everyday and stepping out of my comfort zone is completely scary to me! I also am working right now on a Pre-School salary which prevents me from spending a lot of money right now on new clothes for the job. I am slowly picking up things here and there when I see things on sale and the price is right!" 
Are you getting back into the workforce? Are you embarking on a new professional journey? Are you making lemonade from lemons? We'd love to lend a helping hand. Please send your story to mystory@ameliora.com, and we will enter you into our monthly contest for a free Ameliora outfit. Our mission is help women achieve success, and we would be proud to be a part of your success story!
Make it your own
Ameliora pieces were created to match. Our luxe Italian fabric and silk lining is seamless from piece to piece. So, go ahead and build your dream wardrobe.
---